FX20 Automatic Waste Oil Burner /Manual Waste Oil Burner Siphon Nozzle Renewable Energy
FX20 Automatic Waste Oil Burner /Manual Waste Oil Burner Siphon Nozzle Renewable Energy
Feature
Applicable to a variety of fuel, such as waste oil diesel fuel oil waste hydraulic oil waste animal oil waste vegetable oil and the above various waste oil mixed oil; Reduce environmental pollution
Warning
This burner is a world unified standard type of waste oil burner. After power failture cut off, please turn off the burner electical source before the operator leave, otherwise burner will start automatically. Read the instruction carefully before starting the burner or carrying out maintenance operations.
________________________________________________________________________________________________________________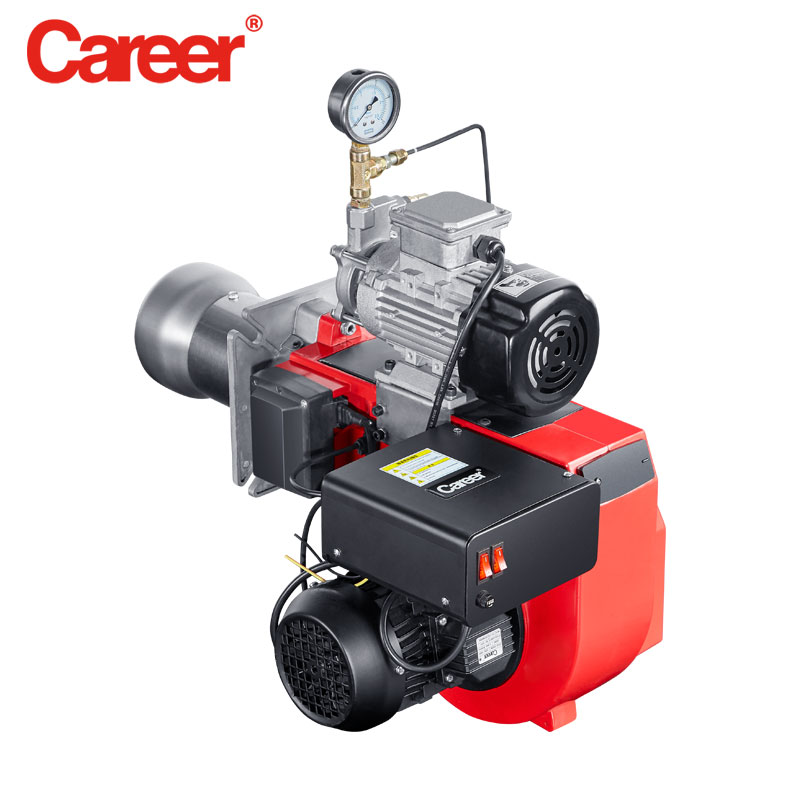 Overview
Feature
Applicable to a variety of fuel, such as waste oil diesel fuel oil waste hydraulic oil waste animal oil waste vegetable oil and the above various waste oil mixed oil; Reduce environmental pollution
The FX type waste oil burner produced by our company USES the principle of fluid mechanics, USES low pressure gas to drive the fuel to atomize, the gasoline mixture makes the combustion more fully and completely.
This burner is equipped with temperature and pressure and oil level automatic control system. Filter and pre heat the mixed waste oil. After that, the filtered hot mixed oil pump is put into the high box, and the mixed hot oil is continued to be heated. It is a atomizing chamber, so that the high temperature waste oil is inhaled and atomized.

Safty
Burner installation and use must be in conformity with the relevant installation and safety regulations of the state in order to ensure the safety of the burner is running, a professional must be carried out in accordance with the instructions manual installation and commissioning safety device (flame monitoring device limiting device control unit) only by the manufacturer or its clients to install don't obey the rules, will likely result in casualties and material damage and other serious consequences

Practice for use of burner
Design to comply with the burner using to the implementation of the regulations, should check all emergency fuel systems and devices shall be under the inspection report on record deficiency, and improve use it conform to the requirements of the discipline commission report must be signed by or on behalf of the manufacturer management personnel, operation personnel must obtain the necessary guidance and corresponding instructions of the qualification certificate shall be shown in operating the machine is equipped with a sliding flange inside the room, set on the head of the combustion cylinder, only when the use will flange fixed to the chamber of a stove or furnace can be used

Model and functions
| | | | |
| --- | --- | --- | --- |
| Type | FX5 | FX10A | FX20 |
| Fuel | waste oil | waste oil | waste oil |
| Oil consumption | 2.0-5.6kg/h | 5.0-10.0kg/h | 6.0-20kg/h |
| Output capacity | 2.4-66kw | 59-119kw | 71-237kw |
| Power supply | 90W/1N/220V/50Hz | 90W/1N/220V/50Hz | 180W/1N/220V/50Hz |
 Output capacity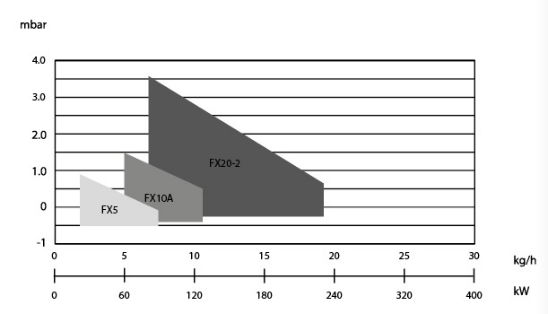 Burner wiring diagram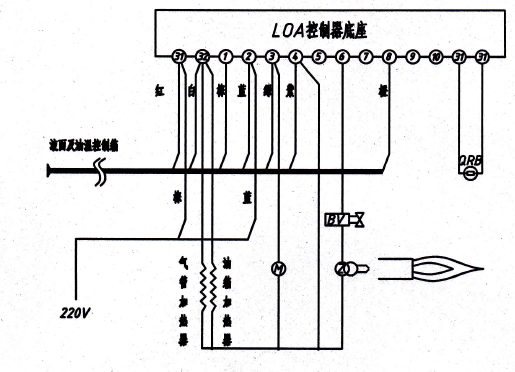 Oil tank wiring diagram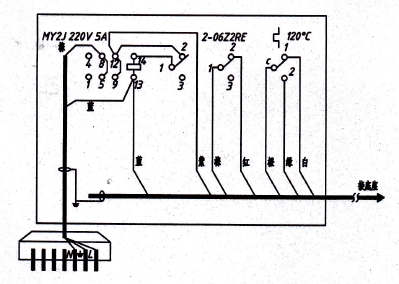 Dimensions